PROFESSIONAL CARPET CLEANING
Carpet Cleaning
Redditch, Worcestershire
---
Redditch Carpet Cleaners
---
You carpets are one of the most expensive purchases you will make in your home. Over time they can become dirty and tired looking. At Top2bottom Cleaning we are here to help solve that problem for you. Our fully trained and experienced carpet cleaners in Redditch, Worcestershire will come to your home or business premises and thoroughly clean your carpets, leaving them looking clean and smelling fresh. Our Redditch carpet cleaning service is highly rated by our customers in the area and our customer service is second to none. We will provide you with a highly skilled and fully trained IICRC technician who will carry out carpet cleaning at your property in Redditch and anywhere throughout Worcestershire. We are NCCA members and as such, we agree to work to their code of practice - PAS 86:2008 BSI British Standards Institution.
Your carpets are in safe hands with us at Top2bottom Cleaning. We have the experience, knowledge and equipment to ensure you receive the very best carpet cleaning service that can be offered.
---
Hot Water Extraction
---
Using hot water extraction, or steam cleaning as it is otherwise known, we are able to deep clean your carpets bu jetting heated water the carpet under pressure, which is then extracted out with a vacuum.
The hot water extraction carpet cleaning method is recommended by most leading carpet manufacturers and as well as being safe to use on Wool carpets, is also pet friendly.
You wont be disappointed in our carpet cleaning service. Get in touch with us today by either giving us a call or by filling out one of our online contact forms found throughout our website. We will get right back to you if our telephone line is busy with another call and reply to any email you send via our contact form.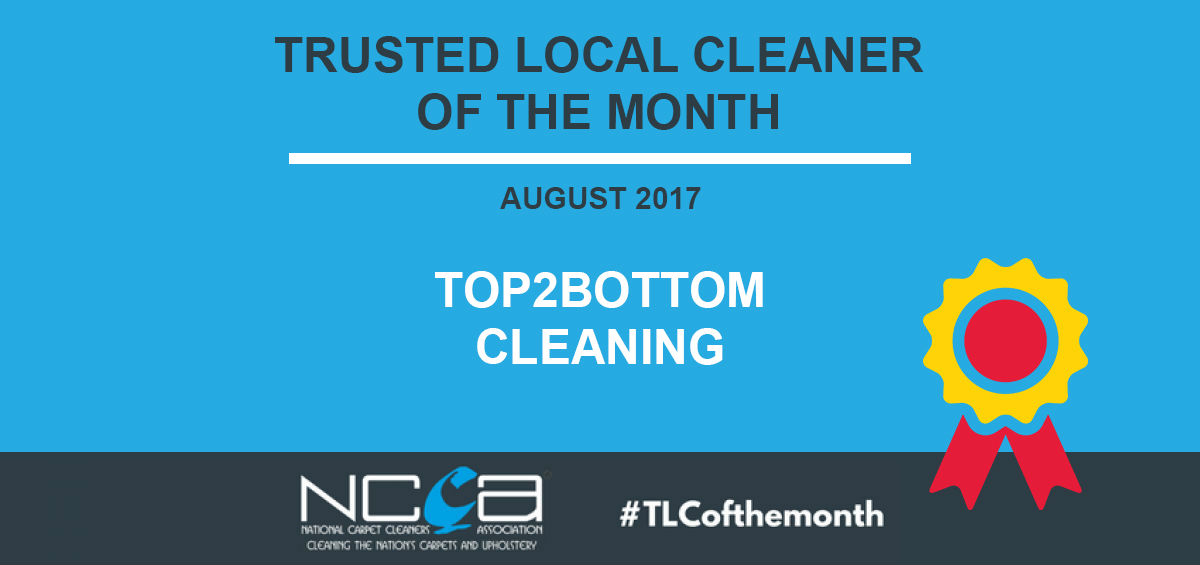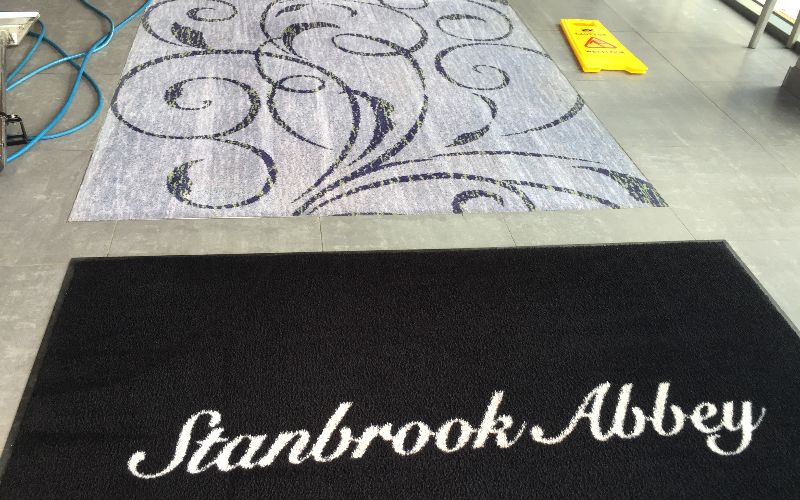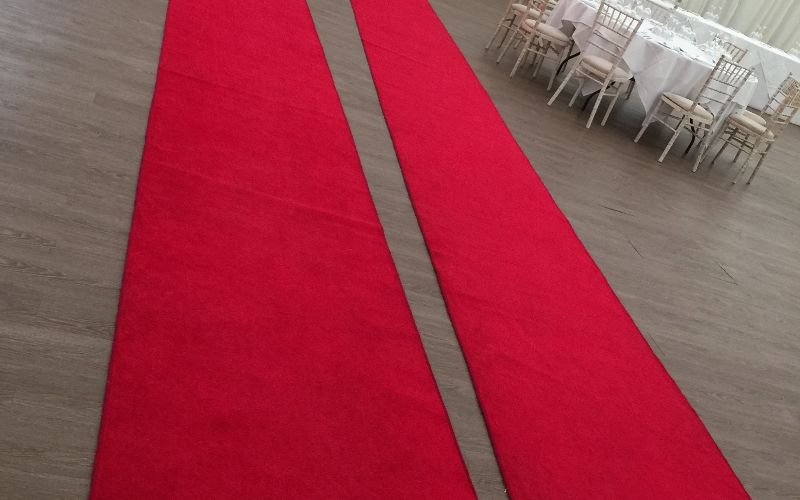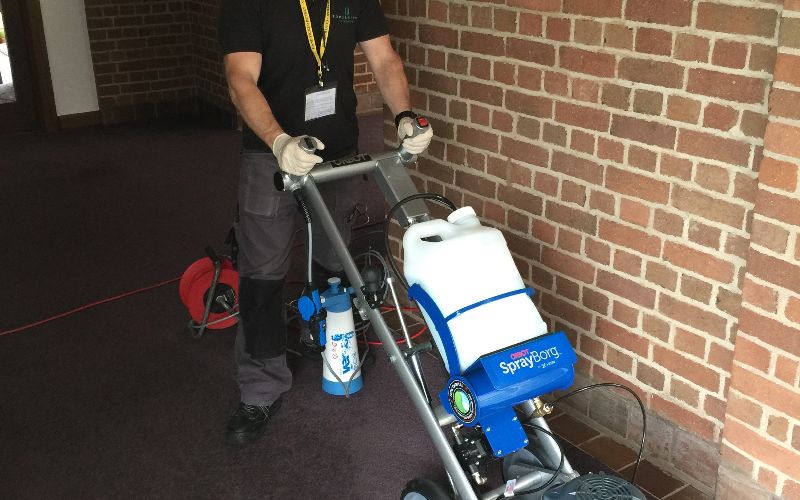 Very Low Moisture Cleaning
---
This is a method of cleaning used mainly in commercial environments. It is less common in domestic environments this type of carpet cleaning limits drying times to 1-2 hours. The most established form of VLM is encapsulation this is a process where chemicals surround the dirt and capture it. Brushes and pads are used to apply the chemical that once complete the carpet will look visually cleaner. Once dry the dirt is then encapsulated. It can then be removed simply by vacuuming. Ideal for commercial maintenance cleans.
---
Stain Removal
---
Top2bottom Cleaning are NCCA qualified in advanced spot and stain removal techniques, for removal of coffee stains wine stains, pet odour & much more.
Dry Compound Cleaning
---
This is another method of VLM cleaning where dry compound sponges are spread evenly all over the carpet, this compound then draws dirt and grime from the fibres to the sponge. A counter rotating brush machine or CRB is used to agitate the compound helping to further extract soil from the fibres. The final step is to remove the sponges this is done by vacuuming. This is a method suitable for natural delicate fabrics vulnerable to water damage.
---
Which Method is Best?
---
We shall inspect & survey your carpet and discuss what method is best for your needs.
Call us for a Free Estimate
---
REDDITCH
01905 358 569
---
The #1 Carpet Cleaning Company in Redditch and the West Midlands
Customer service hours are 9.00am to 6.00pm Monday to Friday