IMPRINTED CONCRETE CLEANING
IMPRINTED CONCRETE CLEANING & SEALING
Imprinted Concrete Cleaning
Worcester, Worcestershire
---
Worcester Imprinted Concrete Cleaning & Sealing
---
Imprinted concrete is a very hardwearing surface, used extensively across the UK for the construction of driveways and patios. Commercial premises also have areas laid with imprinted concrete. Although the concrete is very durable, it does require ongoing maintenance and this may involve pressure cleaning re-sealing and possibly re-colouring the concrete every few years.
Top2bottom Cleaning is a registered agent of Smart Seal and we are fully qualified to carry out professional restoration of any imprinted concrete cleaning, sealing and restoring the original colour, if necessary, for all types of imprinted concrete surfaces and we offer three types of finishes; gloss, silk and matt.
---
Swiss Engineering at its Best!
---
The Mosmatic FL-PH 520 Height Adjustable Surface Cleaner (also called a concrete cleaner or surface spinner) cleans flat surfaces quickly, easily and evenly. No more zebra striped marks! Overspray is also no longer a problem.
It has a stainless steel handle and housing with 3 reinforced self lubricated stainless steel ball bearings and dual spring based carbide seal sliding rings for long lasting operation under tough conditions. This really does do the job well and allows us to clean even the toughest of outdoor stains.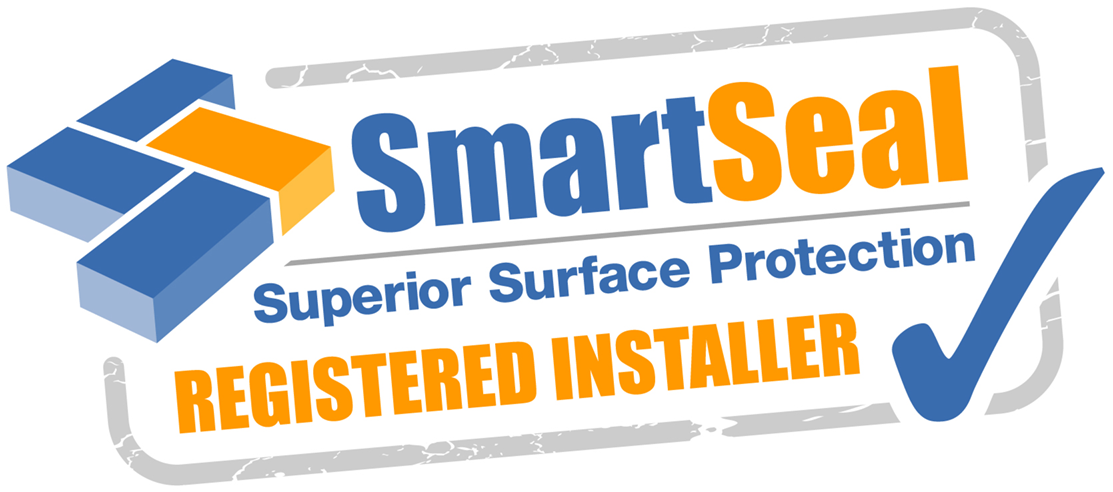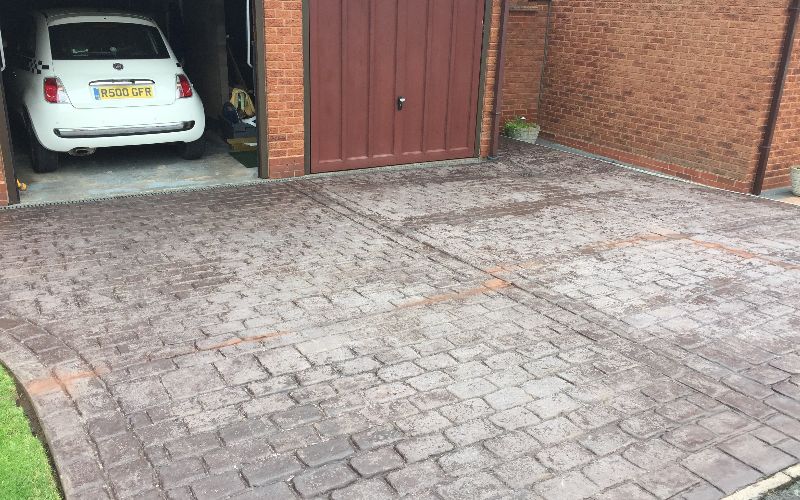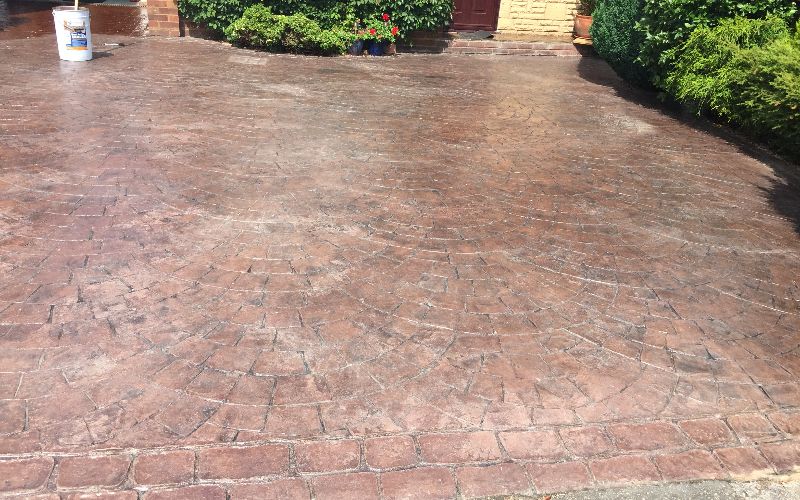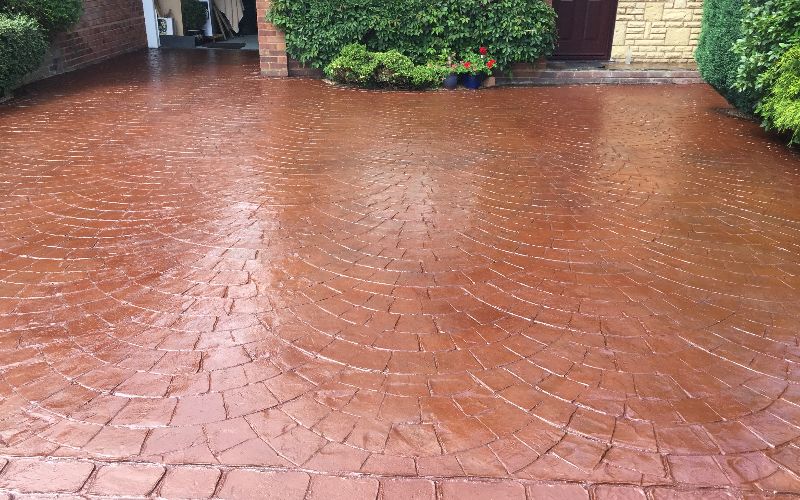 Maintaining Your Imprinted Concrete
---
Pattern Imprinted Concrete (PIC) driveways, if not properly maintained can become dull losing there shine and if left for years cracks can appear even pot holes. If maintained regularly all is required is a clean and an application of sealer every few years. Unfortunately if left without maintenance a full restoration may be required.
---
Full Colour Restoration
---
Pattern imprinted concrete (PIC) cleaning and full colour restoration is carried out when your driveway has lost its colour due to UV exposure & damage from the elements. Also a lack of proper maintenance which is very important if you wish to keep your driveway looking good!!
Imprinted Concrete Cleaning
---
We first prepare the driveway by thoroughly cleaning with our flat surface cleaning pressure washer then leave to dry. Next repairs are made to any cracks & holes using a specifically designed coloured repair compound.
---
Imprinted Concrete Sealing
---
We then colour & seal the driveway using Smartseal's Imprinted concrete sealer. It comes in matt silk or gloss finishes. Anti-slip additive is mixed in to the last coat to make the surface less slippery. Regular maintenance is then recommended every few years.
Call us for a Free Estimate
---
WORCESTER
01905 358 569
---
The #1 Imprinted Concrete Cleaning & Sealing Company in Worcester and the West Midlands
Customer service hours are 9.00am to 6.00pm Monday to Friday